May 2020 Volunteer Spotlight — Linda Patterson
Linda first volunteered with the Virginia Beach SPCA back in the 90s but returned as a volunteer nearly two years ago. She has fostered (and foster failed), volunteered with Listening Ears and outreach events, and most recently she completed 18 pet portraits for our Mostly Bad Pet Portrait Fundraiser. One of our favorite contributions of Linda's was a set of Spay Day awareness graphics that put a smile on all of our faces. Thank you Linda for being a dedicated supporter of the Virginia Beach SPCA and for so willingly sharing your heart and talent.
How did you get involved with the shelter?
I have always been a supporter of animal shelters and the great work they do, but I had not been involved in quite some time. We recently adopted our beloved Kelly from the VBSPCA, and I once again recognized what a wonderful place it is. Someone who works there made me aware of a program called Listening Ears and I thought it sounded so worthwhile. I volunteered to be part of the program.
What is special about this program and why do you enjoy it?
The program is a positive presence for the VBSPCA in schools throughout the community. When in the school, I wear my VBSPCA volunteer shirt, and Kelly has a bandana saying she is a VPSPCA alumni. We can hardly walk down the hall because teachers and staff will come up to pet Kelly and say "thank you" for coming to their school. When classes are walking in the halls, teachers don't seem to mind their students coming up to Kelly and petting her. I often get a chance to say that the VBSPCA has many valuable programs in the community. I have talked about "Visiting Paws" which Kelly has been part of, and how it brings shelter animals to visit residents in nursing homes. When Kelly has reading time with the students, each child has talked about their own pets, past or present, and asked questions about Kelly and where shew came from. I tell them Kelly's story and can remind them of all the amazing animals who are at the shelter waiting for homes.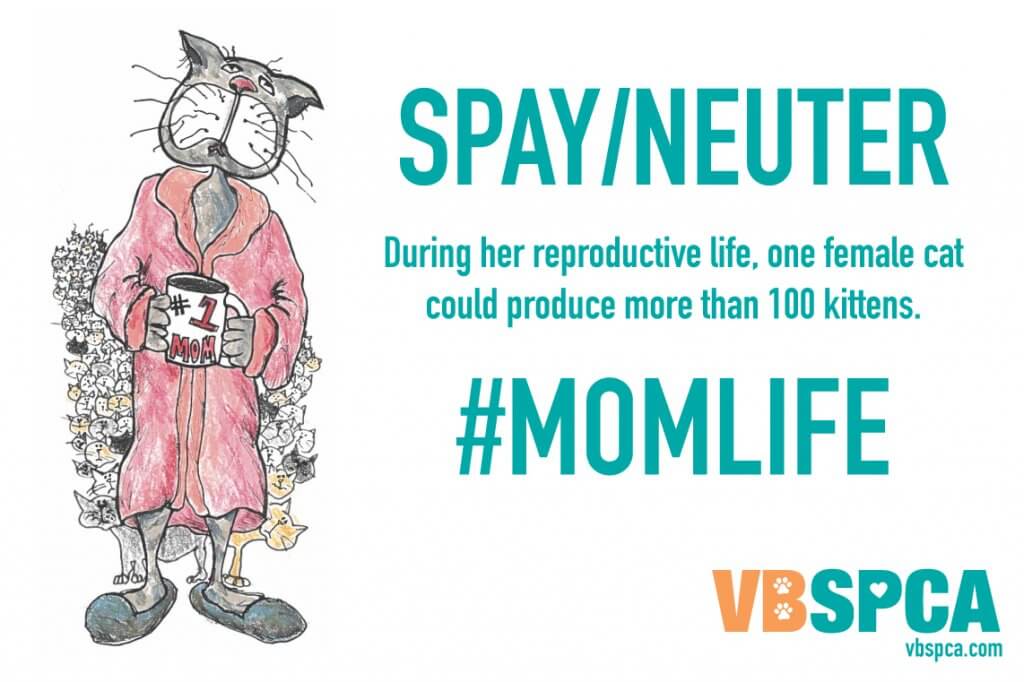 If someone is thinking about volunteering, why should they choose the VBSPCA?
There are lots of problems that touch our hearts in the world. For the most part, we can't do much on the big scale. But there are things that CAN really make a difference. The VBSPCA is there, 24 hours a day with amazing staff and volunteers operating a beautiful shelter. Just one walk through to see how these animals are sheltered and cared for shows the caliber of the organization.
If you are considering volunteering in the community, you want to volunteer where things are well managed and the time you give is of value. I know that any volunteer hours I give do contribute to the VBSPCA mission, and that my time is a helpful piece in uniting these sweet animals with their forever homes. The VBSPCA has many ways to volunteer, and anyone could find something that is a match to them. It truly feels so good to be helping. When you walk through the shelter and see the faces of the animals looking back at you, you feel so good about anything you are doing to help.