Volunteers play a central role in the delivery of the Virginia Beach SPCA's mission of compassion, and we strive to create a rewarding experience for those who dedicate their time and energy our cause. Through collaboration and communication, staff and volunteers work together to create a positive and productive shelter environment, providing quality care to our animals and humane education to our community. Volunteers lend their skills and talents to aid VBSPCA staff in all areas of our organization, proving to be an indispensable resource to the Virginia Beach SPCA and the community in which we serve.
The VBSPCA volunteer program is broken down into four different categories: Junior Volunteers, Adult Volunteers, School Community Service Volunteers, and Court Ordered Community Service Volunteers. Click on the button below for further information on your area of interest.
If you are already a volunteer in the VBSPCA program, click on the button below to access our volunteer portal.
---
A Message from our CEO
"Everybody can be great. Because anybody can serve….You only need a heart full of grace. A soul generated by love."  ~Martin Luther King, Jr.
"A heart full of grace, and a soul generated by love"… these two qualities are vital to the delivery of the Virginia Beach SPCA's mission of compassion, and we couldn't deliver our mission without the support of our volunteer community. Whether a volunteer works directly in our kennels, provides humane education to our youth, supports our event staff, or works in any of the support roles within entire organization, it is because of the giving hearts in our community that we are able to provide compassionate care to the thousands of homeless animals in our community. It isn't always easy- being involved with the world of animal welfare will tug at the heart strings. For those who do show up and dedicate their time to the VBSPCA mission, they help save the lives of animals every single day.
We are fortunate to have close to 100 professional staff on board, but we are eternally grateful for the volunteers who assist us each year and continue to support our efforts with their time and resources. Whether serving for one day or for a decade, whether cleaning kennels, walking dogs, or transporting wildlife, service will make a difference in the life of the volunteer and the lives of the animals.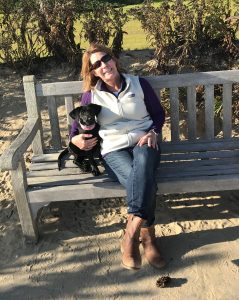 If you want to make a difference to the animals in Hampton Roads, I encourage you to contact us. We can definitely find a place for you to help us deliver our mission of compassionate care for our animals.
Thank you,
Derby Brackett