Become a Member
As a VBSPCA Member, you become part of our mission. Every adoption we complete, every wildlife animal we help, every child we reach, and every pet we treat in our clinic connects back to you. YOU make our mission possible, and all it takes is $10 a month. There's no easier way to help animals—you simply authorize an affordable gift to be automatically charged to your credit card, and payments can be made monthly, quarterly, or annually. PLUS, VBSPCA members receive exclusive perks and discounts in gratitude for their dedication to sustaining our mission.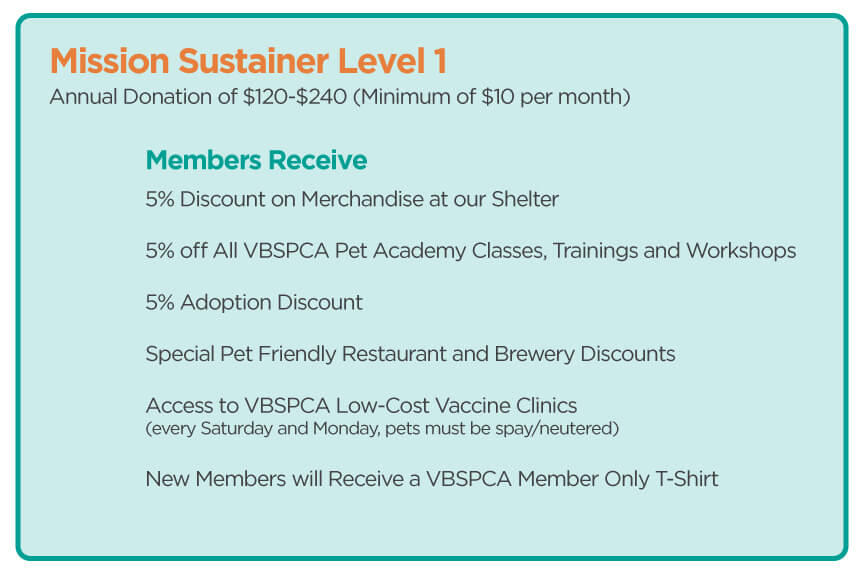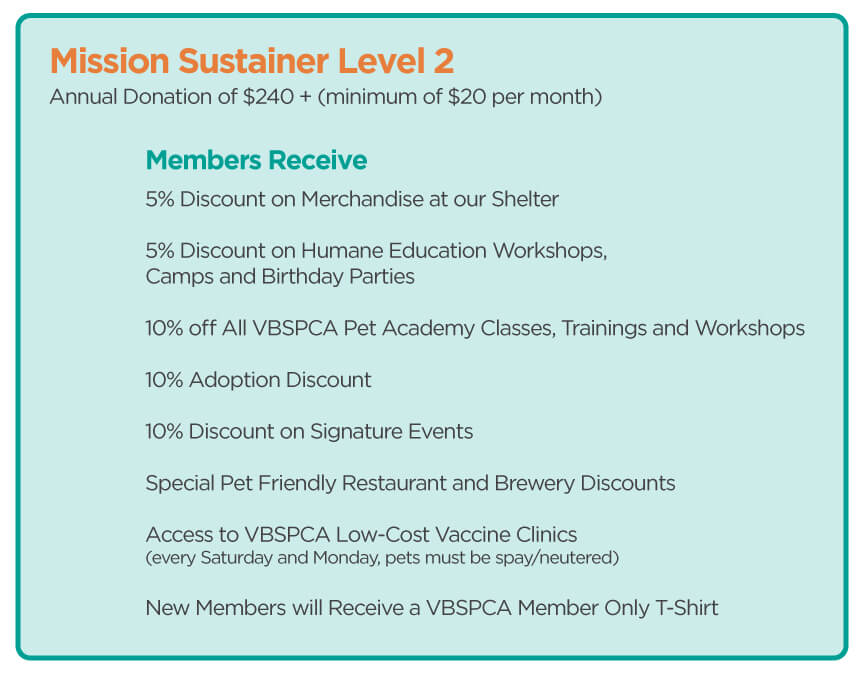 Once you sign up for your recurring payment, our Development Office will reach out to you to confirm your membership. We will also mail you an official membership letter, including your VBSPCA member card and details on how to redeem your member benefits.
*Contact the Development Office at 757-427-0070 x142 or by email donations@vbspca.com to set up a recurring payment of less than $10.00.
Have questions? We have answers. Read our Membership FAQ's here.
---