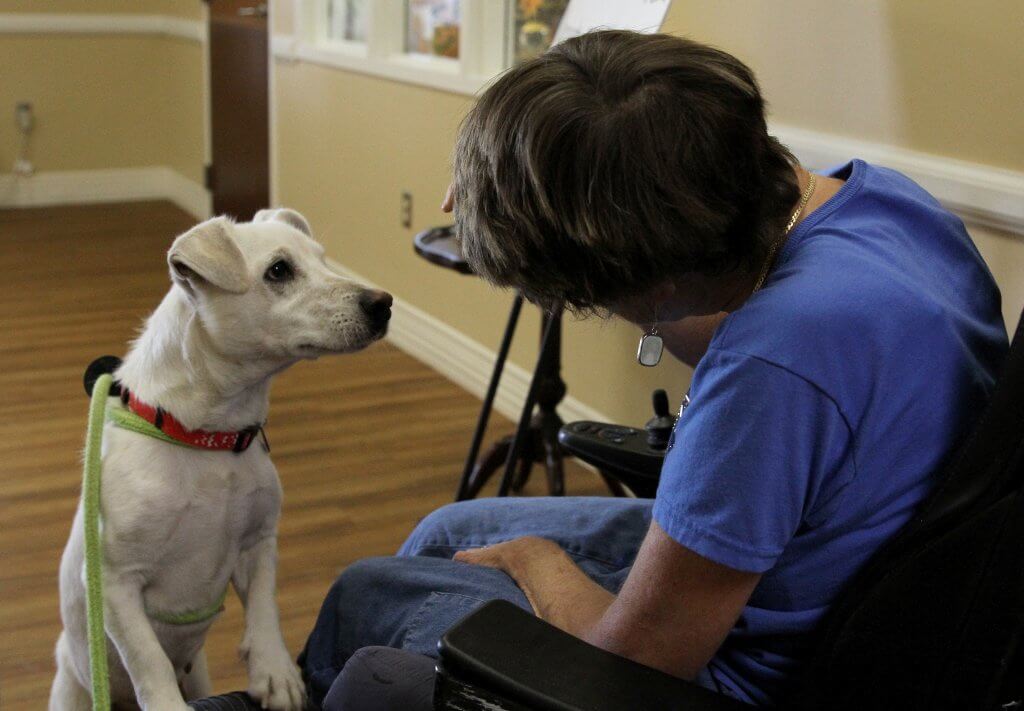 The Virginia Beach SPCA's Visiting Paws program is an entirely volunteer run program that carries the mission of compassion out into the community. Visiting Paws teams up VBSPCA volunteers and adoptable or alumni shelter animals, and together they offer brief companionship to residents in nursing homes and retirement communities, a positive distraction to collegiate students preparing for tests, and the joy of animal interaction to those residing in behavioral health facilities.
"There are often teary eyes in the room acknowledging what we all can see – how an innocent animal can bring joy, even in unexpected ways." – Linda, Visiting Paws Volunteer
If you are interested in scheduling a visit at your facility, please email visitingpaws@vbspca.com.