Happy Tails — Salty
Every single animal that comes through our shelter has a story. Some are complex, many are sad, but all of them get better the minute they arrive at the Virginia Beach SPCA. Grit was brought to the shelter in 2020 when his human lost their job because of the COVID-19 pandemic. He didn't have to wait long for a new family to come along and give him a great home. We recently caught up with his mom Brooke, and she gave us an update on Grit and their adventurous life together.
What is Grit's adoption story?
Grit was shy and sweet when we met him at the shelter. He was shaking and scared but finally warmed up to us. After about 15 minutes of meeting him, we knew he would fit in with our family. He was very anxious and scared at the shelter but found comfort with us. He fell asleep on my leg in the car with a sweet smile on his face. We took him home the day before Easter and he was our Easter bunny! We were so happy to have Grit on Easter because no one else could visit because of the coronavirus pandemic.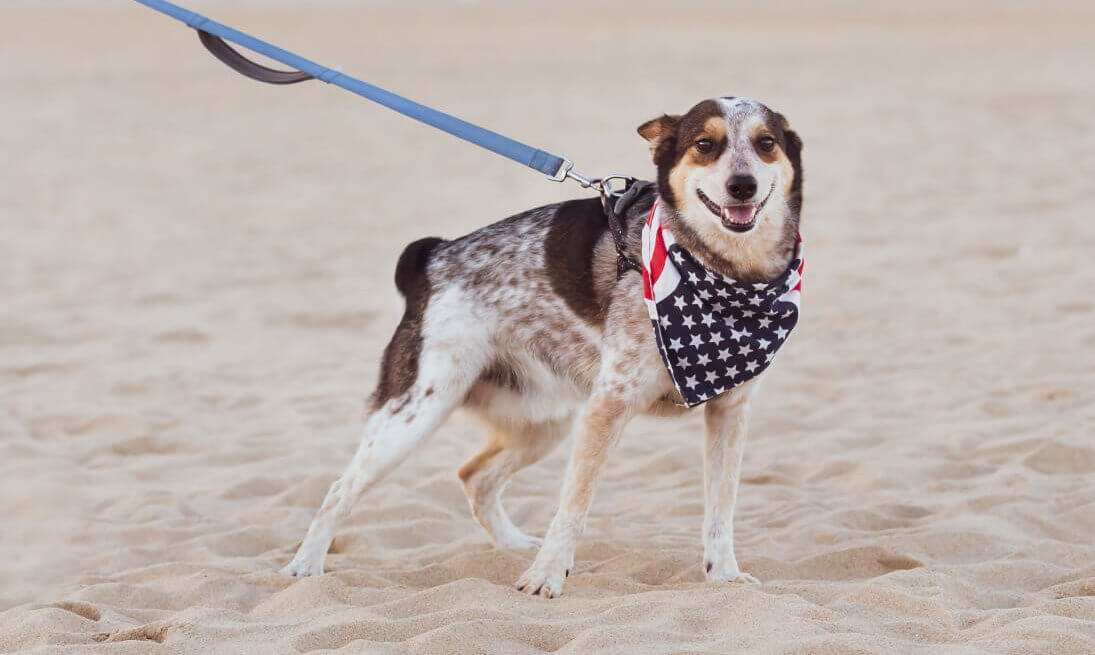 How has life with Grit been since his adoption?
Grit is much happier and has more personality. We love to walk him to the beach and through the park. Our good friend is a dog trainer and has helped us with tips and tricks. He will do anything for a treat!
Any cute quirks or funny stories you would like to share?
Grit loves food. He's very quick and sneaky when it comes to snatching food so we have to watch him very closely. He will do anything for a treat, so it's fun to teach him new tricks!
Grit has an active Instagram account, what inspired you to document his adventures?
It's so fun to record his antics and funny faces, so it was natural to start posting him. He's a very expressive dog with eyebrows and ears that move a lot to show his feelings. Grit almost looks like a cartoon sometimes! He's active on instagram @gritthesaltydog and was inspired by his cousin @oldtownluna. They are both rescue dogs and love showing off their adventures.
Unfortunately many animals, including Grit, lost their homes due to the COVID-19 pandemic. Why is it important to adopt during this time?
Every pet deserves a loving home and it is so sad when someone hits hard times and can no longer keep their pet. We feel so sorry for families that have to give up their pets during this time, but we are so grateful that shelters like the VBSPCA can help them through the process. Grit has brought our house so much happiness during these difficult times, and if you are able, I definitely recommend welcoming a pet into your home during this time!