Happy Tails — Holly Berry
Every single animal that comes through our shelter has a story. Some are complex, many are sad, but all of them get better the minute they arrive at the Virginia Beach SPCA. Holly Berry was transferred to our shelter after our friends at PETA saved her from life on a chain. She captured the heart of her adopted mom Corinne and the rest is history. Since adoption, Holly Berry has inspired a tethering bill and has helped other dogs with similar pasts regain their confidence. Read more below on Holly Berry's story and how she is doing in her forever home!
What is Holly Berry's adoption story and why did you choose her?
I had briefly met Holly after she was transferred from PETA and then again during her rehab period, and knew that she was a really sweet dog but in really bad shape. If you look at pictures of her from then, it's hard to believe she made it. After meeting with Holly Berry again and then in another session with my other dogs, I knew she was meant to be part of our family. What is unique about this story is that my husband Loren was deployed to Antarctica during this time. I really thought I was going to have to work hard to get him onboard because we weren't in the market for another pet. However, his two line reply email to my three page persuasive argument simply stated that he knew we were getting her the day I brought her up months before. Clearly, I married the right guy.
Tell us a little about the bill she inspired! Has it passed or what can people do to get involved?
Holly Berry has become the face of what can happen when an animal is given a second chance in a loving family, and the absolute power of community coming together to care and speak for those who don't have a voice of their own. On February 10th, 2020, SB 272 or the "Holly Berry Bill" passed in the Virginia Senate and is in the queue at the Virginia House. SB 272 is a state-wide bill that sets stricter parameters of outdoor tethering, increases certain minimum tether length requirements, and the proper sheltering of animals in extreme temperatures and weather advisory scenarios. I encourage anyone who considers themselves an animal lover or advocate to read the bill and rally their elected officials to support it by whatever means they feel inclined and motivated to do so.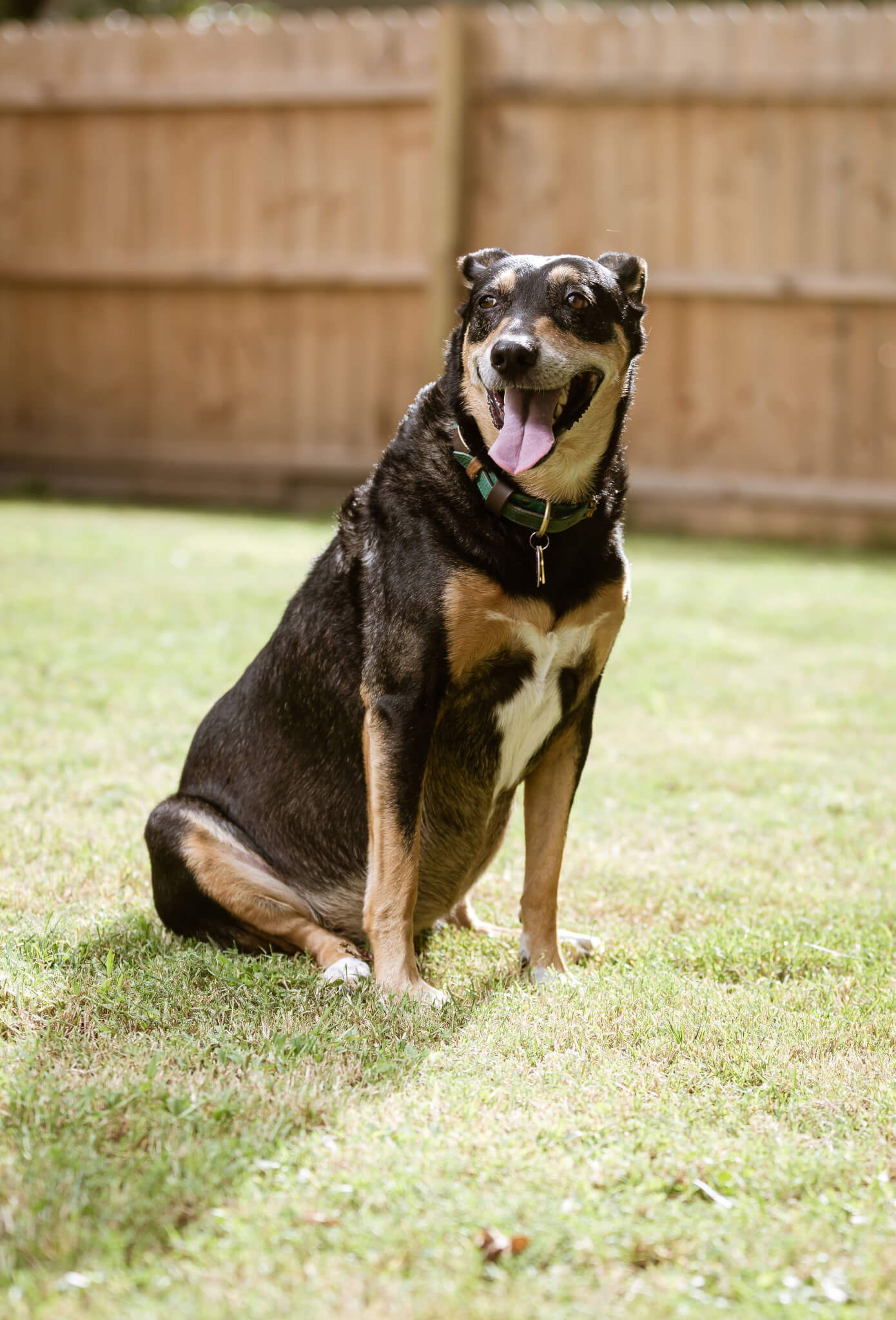 How has she been doing in your home?
Holly Berry has thrived as being part of what we call the 'band of beasts', and has become the dog that I knew she could be. Her natural draw and empathetic nature towards anyone in distress is something I've never seen before; she's definitely an empath. She is such a mother figure to babies, children and puppies. She has been instrumental in us successfully fostering dogs who have come from similar circumstances that we've brought into our home to teach them how to be confident. She really is one of a kind and we are so fortunate to be the ones to give her the life she always deserved.
Why should people adopt from animal shelters?
Some shelter animals have been put through the worst of what humans can do to another living creature; Holly Berry was one of them and she wouldn't have made it if it weren't for the unbelievable passion and work of the dedicated VBSPCA team. I'm assuming everyone has been in a situation where they have been given a second chance at one time or another in their life, and that is what adopting a shelter animal is. You are giving that animal a second lease on life.