Happy Tails — Squirt
Every single animal that comes through our shelter has a story. Some are complex, many are sad, but all of them get better the minute they arrive at the Virginia Beach SPCA. However, as important of a role as our shelter plays in each story, the happily ever after is why we're here. The second chances begin with us, but forever is what it's all about.
VBSPCA adopters are an integral part of our mission, and this month we would like to shine our spotlight on VBSPCA employee and adopter Kat, who welcomed sweet Squirt into her home and gave him the happily ever after he deserved.
How did you first meet Squirt?
I work at the VBSPCA and Squirt first came to the shelter all the way back in February with his brother Squish. Both of the boys were pretty scared and often nipped at the workers. I began to work on socializing Squish first since he was more shy than scared and it went really smoothly. But then there was Squirt. This little guy had a lot of issues at the shelter. He was scared and often felt he had to defend himself around unfamiliar people. I was offered a chance to foster Squirt to see how he would do in a home environment, and less than a week later I was given the chance to adopt the little guy since he already bonded to me.
How is Squirt doing in the home with the family?
After I had gone to bed that first night with Squirt in the home, my dad picked Squirt up from the cage and let him sit on his shoulder for a few minutes. According to my mom, he had this big, dopey grin on his face and said that Squirt seemed like a "good rat". When my family adopted him, he acted like a stereotypical dad would and acted like he didn't care for the rat, but I know he does secretly.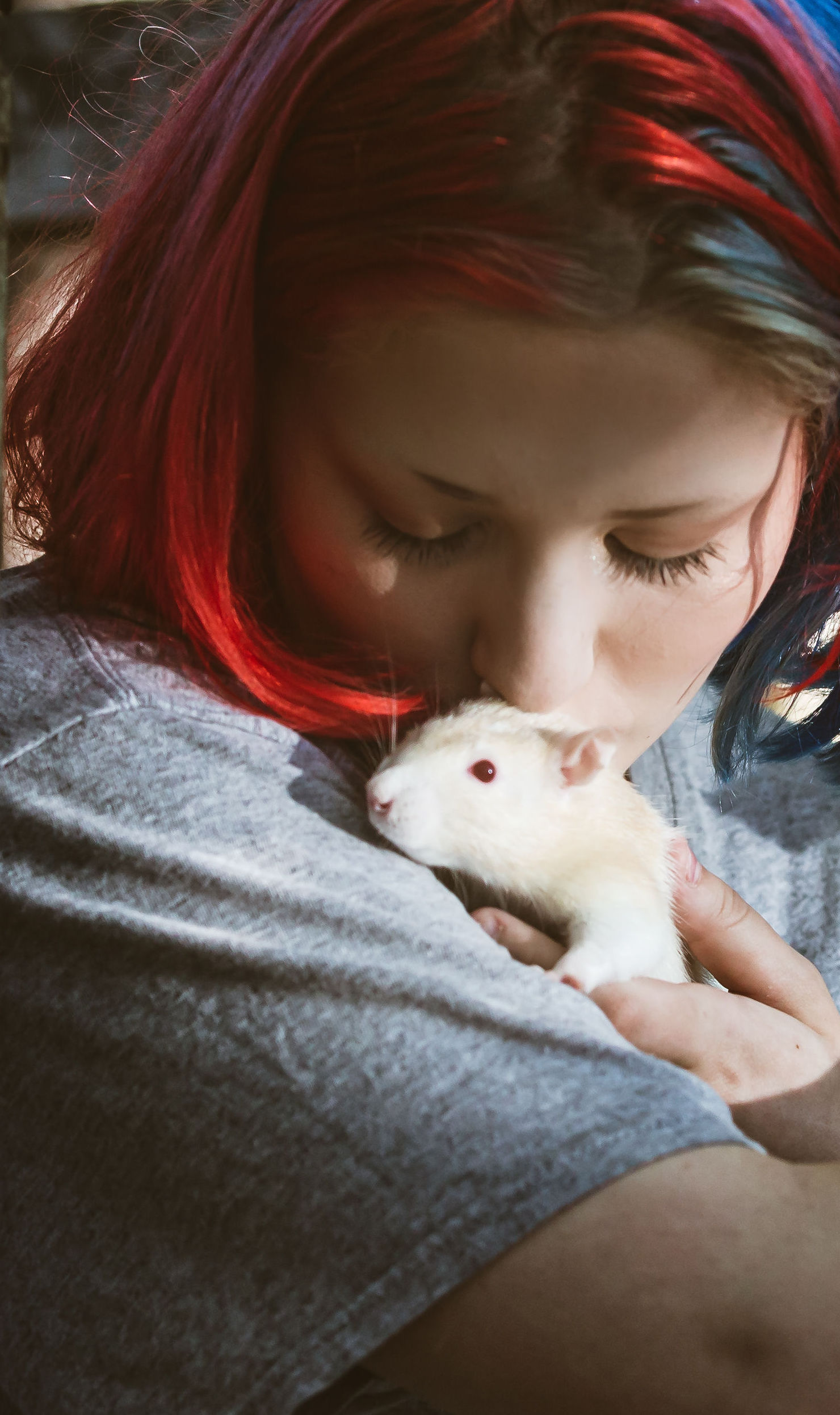 How has Squirt impacted your life since adoption?
I'm just happy I was able to show others how great of a rat he is. I'm really glad I'm able to give him a good home with a lot of love. I always say good morning to him before work and tend to push him into my family members' faces before bedtime. He's just been a cute bundle of joy that loves to sit in the hoods of jackets and sweatshirts, which my little sister has plenty of.
Why should someone consider adopting from the VBSPCA?
Families should consider adopting from the VBSPCA because it gives these animals a second chance at love. Sometimes these animals come from bad situations and need a loving family to show them the good in life and bring the best out of them. I'm happy that I could be that for Squirt.