Celebrate Earth Day with the VBSPCA Wildlife Team! Be Kind with your Line is an environmental initiative that the VBSPCA has been spearheading for nearly a decade. Birds and other marine life can become entangled when trash and fishing line are left behind in our area's waterways, which can lead to injuries, suffering, and death. For example, this heron was found entangled in fishing line and unable to move.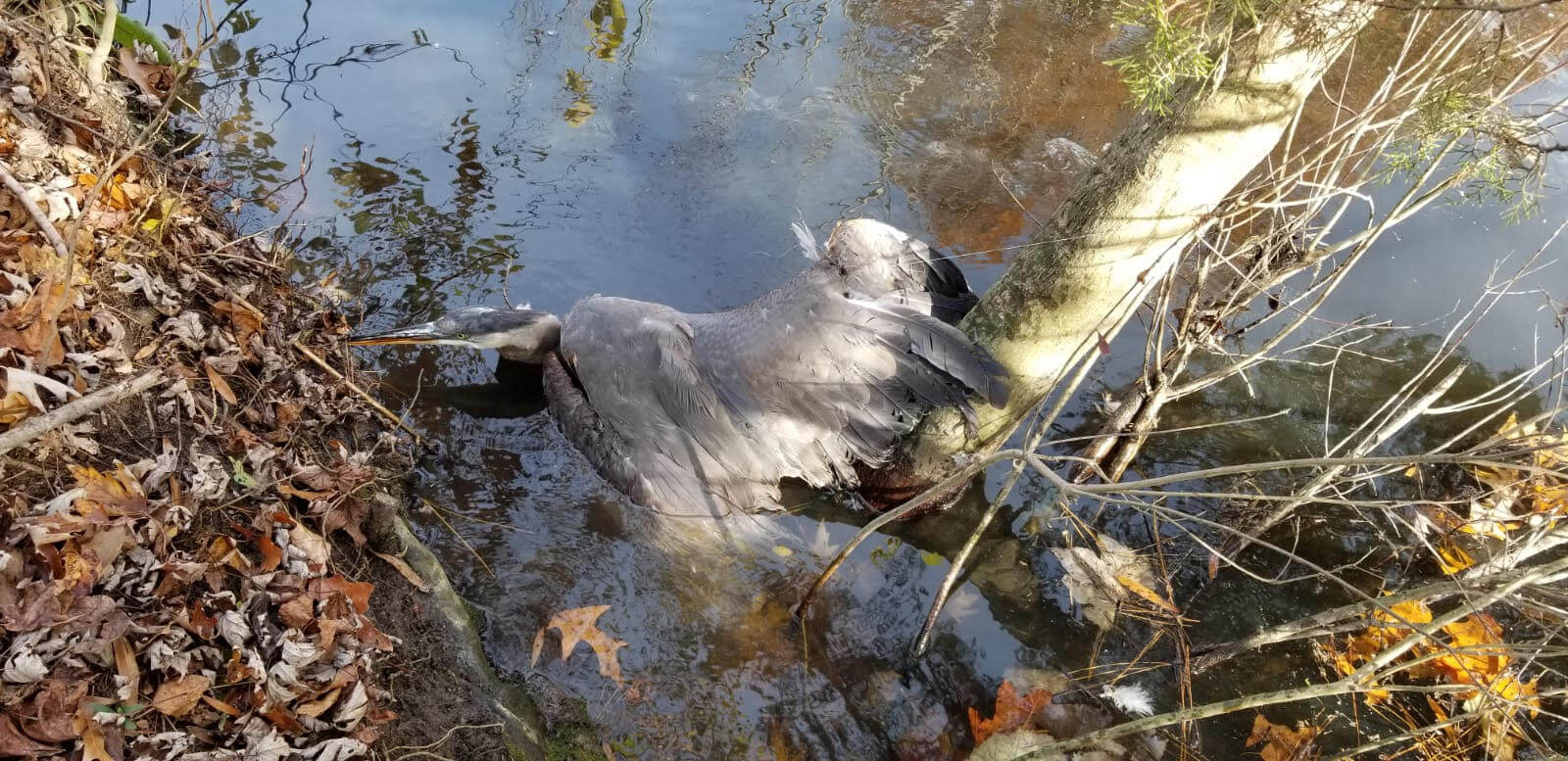 He had likely been there for a few days, and he was cold, wet, and near death. Our wildlife rescue team retrieved the heron from the water, cut away the line, and nursed him back to health. After making a full recovery, the heron was released back into the wild.
The Be Kind With Your Line initiative brings people together to clean up our waterways and prevent the suffering that can come from discarded fishing line, trash, and debris. On Monday, April 22nd from 4pm to 6pm, VBSPCA staff , volunteers, and community members will meet at Stumpy Lake for a cleanup effort. Exact meet up location TBD. Please join us! Wear sunscreen, bring a hat, bring gloves, and wear closed-toed shoes. We will have water and snacks available.
If you are interested in helping, please email volunteer@vbspca.com to let us know that we can count on you! If you can't make it this time, that's ok! Our local wildlife depends on us to be on the lookout for these dangers 365 days a year, so you can go out on your own time and be the leader of your own fishing line clean up. Just remember to be careful, be responsible, and be safe!