July 2020 Volunteer Spotlight — Community Service Volunteers
At the VBSPCA, we believe that every person and animal deserves a second chance, and we are proud to offer volunteer opportunities to those fulfilling court ordered community service hours. Community Service Volunteers provide vital support to our full-time staff members, and we are grateful for their dedication to our mission. We asked some of our associates to share some thoughts about Community Service Volunteers, and here is what they had to say:
"They are some of the hardest and most dedicated workers. We appreciate their work in the shelter because they assist with the smaller tasks that pile up quickly like laundry, spot cleaning, and dishes. Because they complete these tasks, it frees up our time to focus on the more detailed care of the animals."  – Kennel Care Technician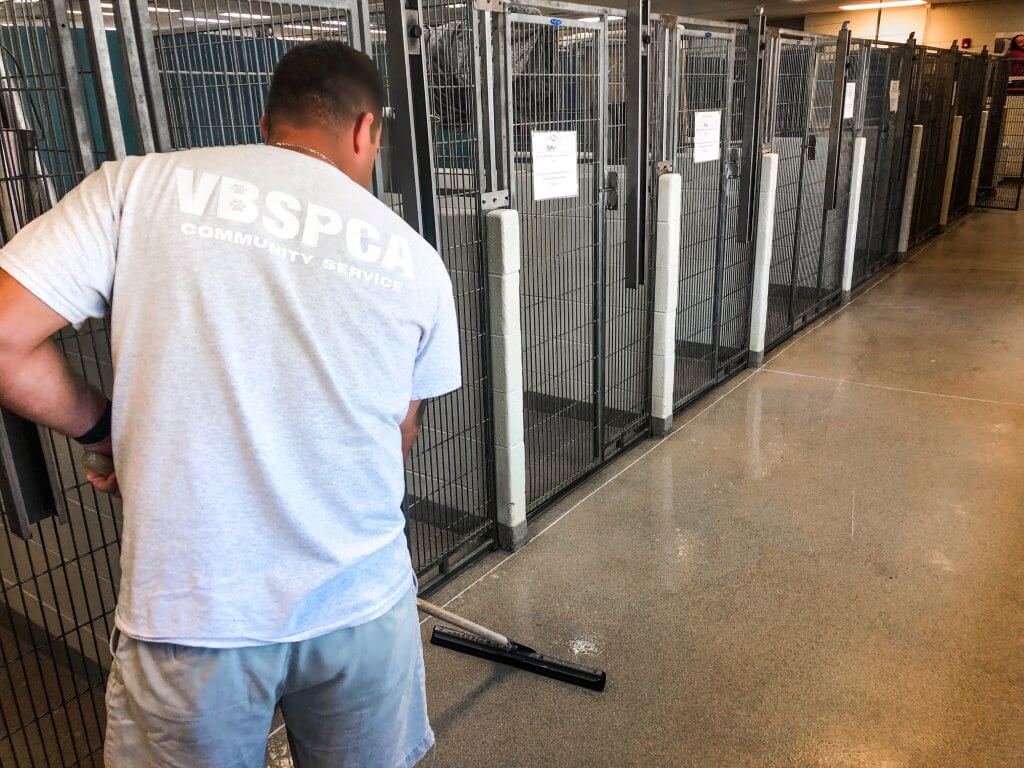 "When staff are slammed with other tasks, community service volunteers always pick up the slack and help us get everything done. Back in the kennel, we really rely on volunteers just due to the sheer amount of work required to care for all of the dogs. They help us without complaining and always have the best attitude!" – Kennel Care Technician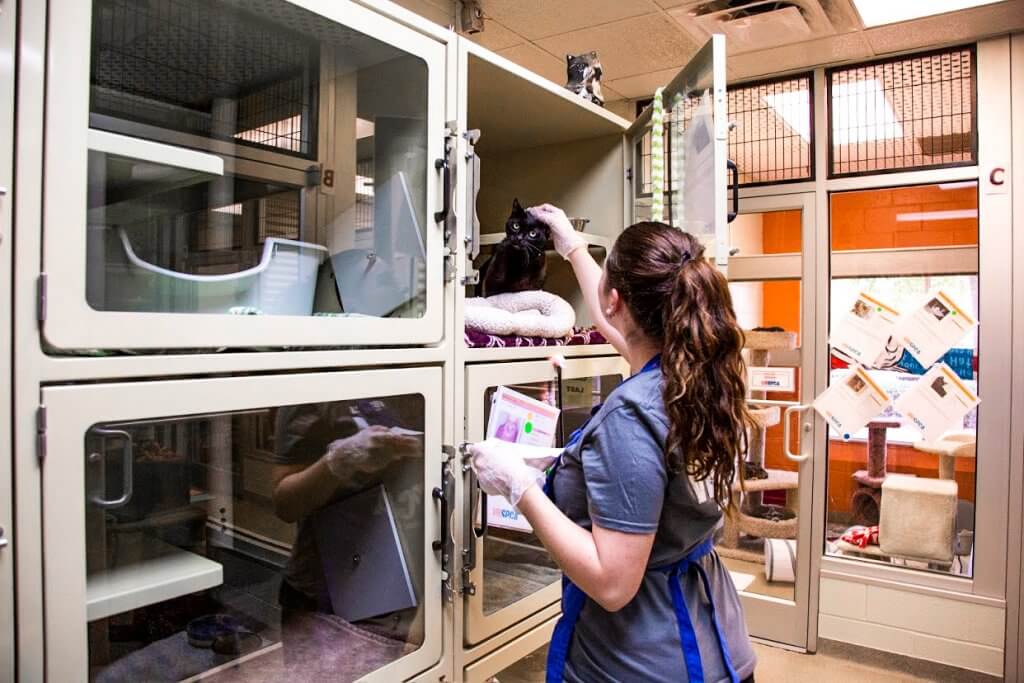 "I appreciate that the support from these members of our community who don't stop once their hours are complete. Some have become regular volunteers and a few have even adopted from us!" – Cattery Animal Care Technician
To all of our Community Service Volunteers, both past and present, THANK YOU for all you do for the Virginia Beach SPCA. If you are interested in completing your community service hours with the VBSPCA, please email volunteer@vbspca.com to inquire about our orientation availability.