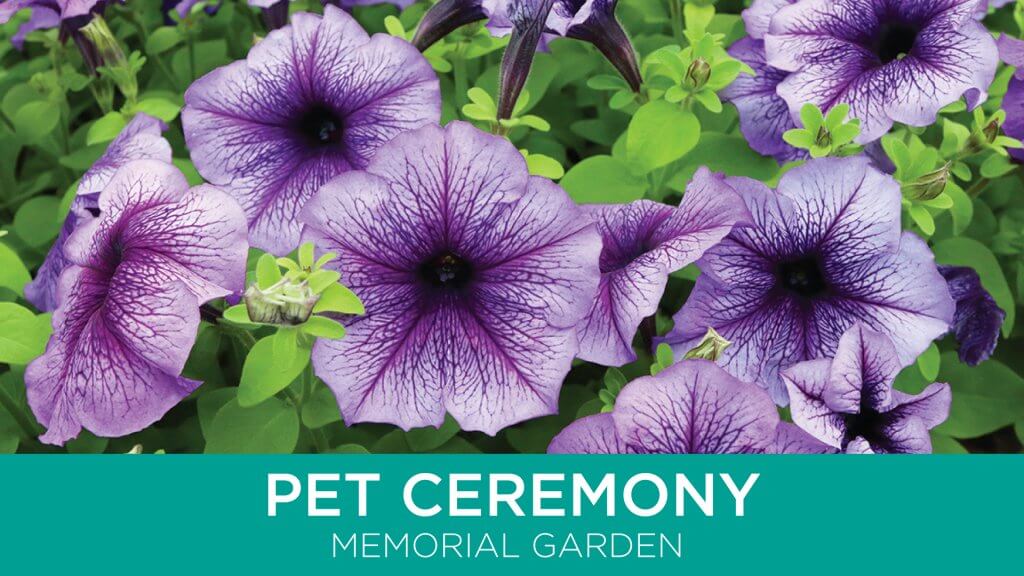 Pet Memorial Ceremony
Wednesday, April 3rd from 4pm to 6pm
If you have lost a beloved pet, we invite you to join us for a casual afternoon of flowers, music, and memories. We will have flowers available for donation and you can plant a flower in our garden in honor of your pet. We welcome our community to join us as we celebrate the companionship and love that only a pet can provide.  This will not be a formal service, and you can come and go at your convenience.