October 2019 Mission Moments
The world of animal welfare can be challenging, however there are many amazing moments that serve as great reminders of why we show up every day for the animals in our care. We hope that these stories will inspire you and make you as happy as they made us!
Doppie
Many saw the incredible Doppie on Coast Live. He was one of our longest canine residents and was surrendered because his owner became ill. Everyone at the shelter loved Doppie's goofy personality and wiggly butt. Yet when Doppie was in the kennel, he became very anxious and fearful which led adopters to think he would not be a good fit for their home. However, this past weekend Doppie finally met his human and went to his forever home. He now has plenty of land to run around on and two dog friends that he can play with.
Johan
Johan, a senior domestic cat, was surrendered to us with rotten teeth and an infectious personality. He had his teeth pulled and our cattery staff quickly fell in love with the old man. He became particularly attached to cattery technician Katie, and the two were inseparable. Katie eventually helped Johan get adopted, but a few months later found him back in receiving due to not getting along with a baby in the home. She brought him home to see how he would react to her dogs, and he was a perfect fit! Johan's superpower is head-butting, and Katie's dogs are loving the affection. He has now found a loving home with Katie, although we think he knew he had a home in her all along.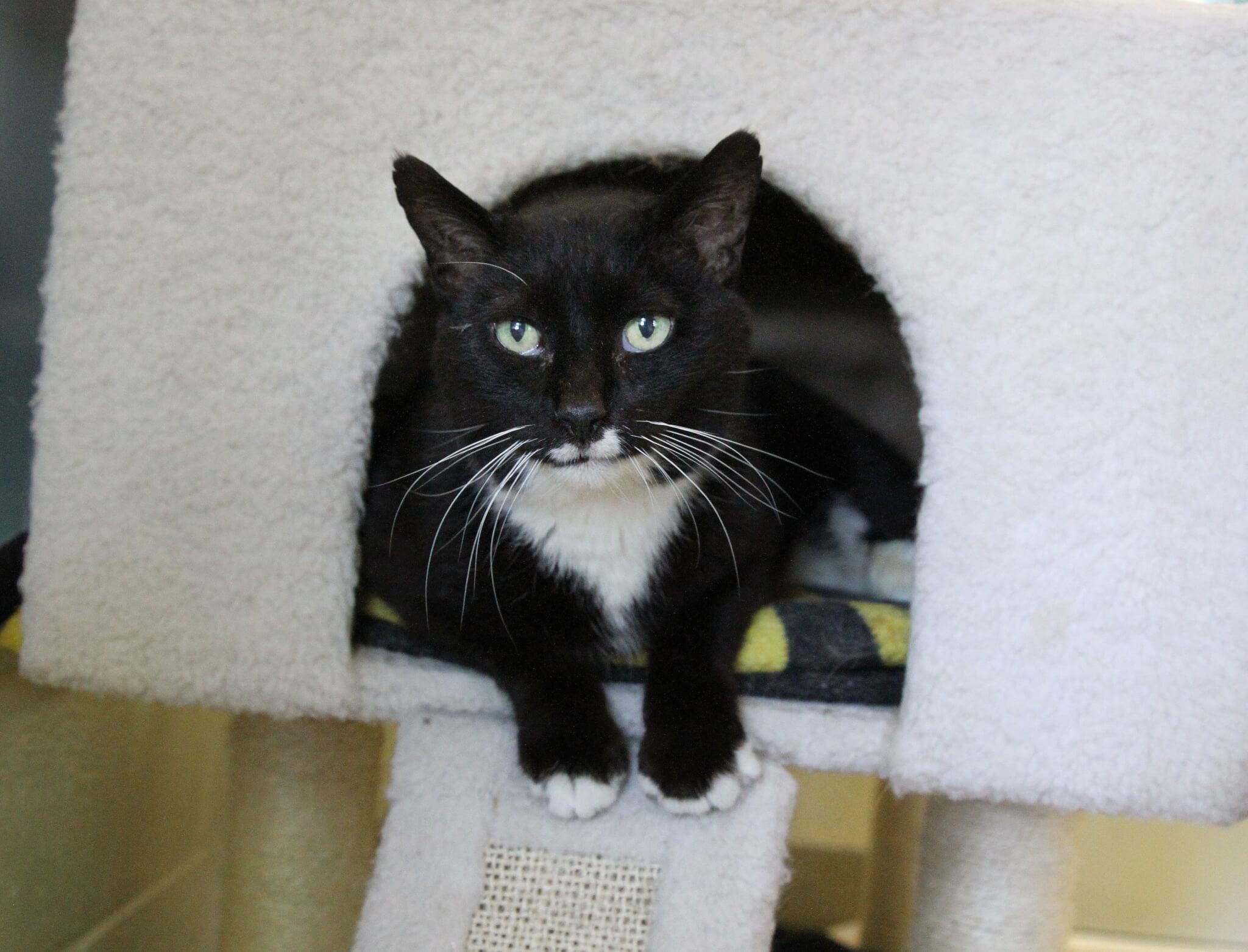 Humane Ed Challenge
One important part of our mission is to educate our community about the humane treatment of animals, and we had a great opportunity to do that this past weekend at Mutt Masquerade! Over 20 children participated in our Truth or Treat challenge, where they could answer trivia about our shelter and win fun prizes. Kids were lined up at the humane education booth making fun crafts that were all geared toward learning more about what we do at the VBSPCA.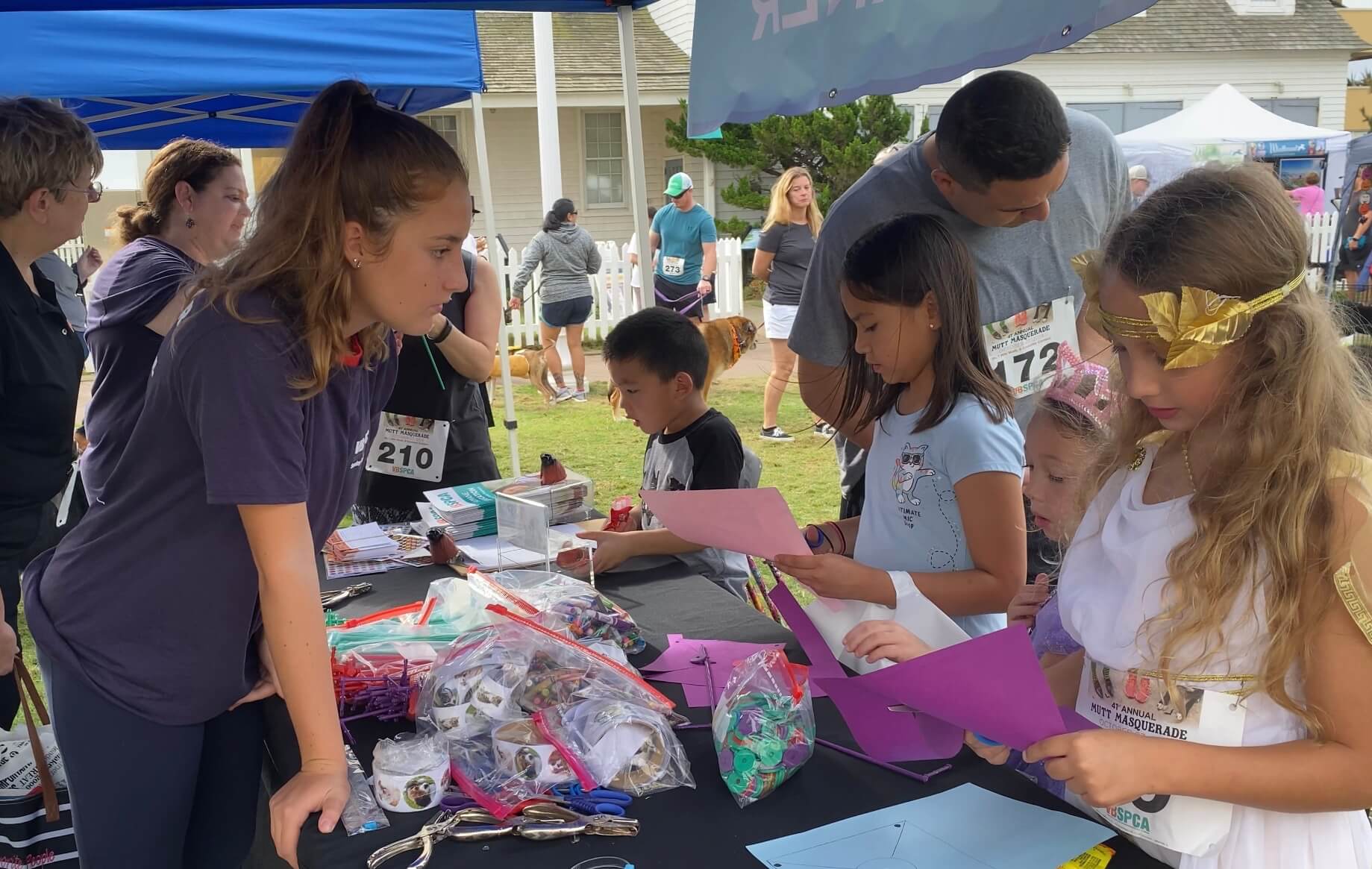 Cosmo
Birds are unique and fun pets! We loved Cosmo, our little parrot friend, and he was waiting for the perfect person to come along. However, this person didn't know they were going to be adopting a bird. Cosmo's new mom originally came in to the shelter to ask if we had any chinchillas, and Cosmo was able to catch her attention. She immediately fell in love with him and decided to give him a new home.