Congratulations to the Youth Writing Competition Winners!
The Virginia Beach SPCA and the Muse Writers Center partnered up for a writing competition focused on compassion. Youth ages 7-12 were invited to submit a short story or song that brings the concept of compassion to life. We had a great turnout, and we should all be at ease knowing that we have so many compassionate and creative young minds out there who will undoubtedly make our world a better place.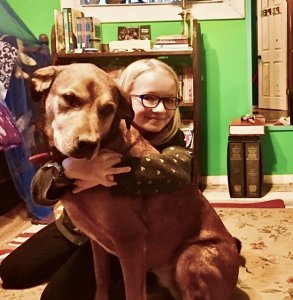 And the winners are…
*Click on the titles to read the winning pieces.  
The competition was judged by Karrie Loomis and Rebekah Coxwell, both writers involved with the Muse Writer's Center.  Click on their names to read their full bios. Visit the Muse Writer's Center website here to learn more about online classes and ways to get involved.