You Can Save Animals Just By Shopping Online
You can help the VBSPCA just by shopping for a gift for a four legged or two legged friend. A portion of every purchase you make goes to help the animals in our shelter. Just click on any of the links below to get started:
We receive 8% of every purchase through Petsmart
15% of your purchase through Personalization Mall benefits the VBSPCA. Use Coupon Code PM3201 to get 15% off any order!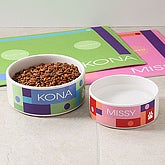 The VBSPCA receives 12% of your PetMeds purchase.
Visit our PetFulfillment Online Store and 10% of your purchase benefits the VBSPCA.